Ils sont là, ils sont beaux, ils sont nombreux !
Les chiots de Keirra sont nés cette nuit entre 1h et 14h cet après midi, ce fut long car a ma grande surprise il y en a eu 9 !
Ils sont tous bi-color ( black and tan, black and cream et black and silver) certains très foncés ( beaucoup de noir juste les pattes plus claires), il y a 7 mâles et 2 femelles.
Une portée très homogène.
 
Tout ce petit monde se porte à merveille et Keirra également !
Il reste actuellement 3 mâles a réserver.

Confirmation des couleurs dans quelques jours ainsi que de nouvelles photos.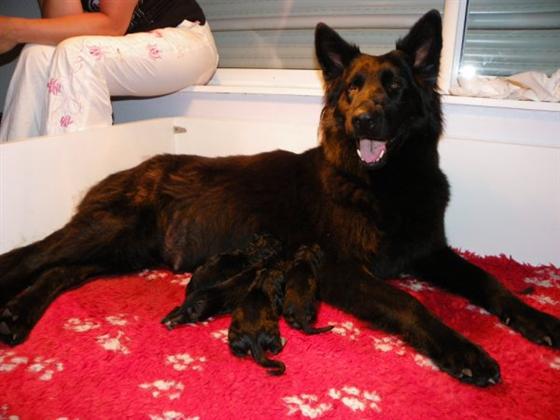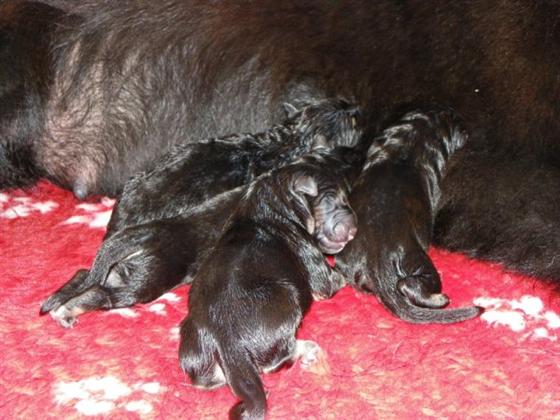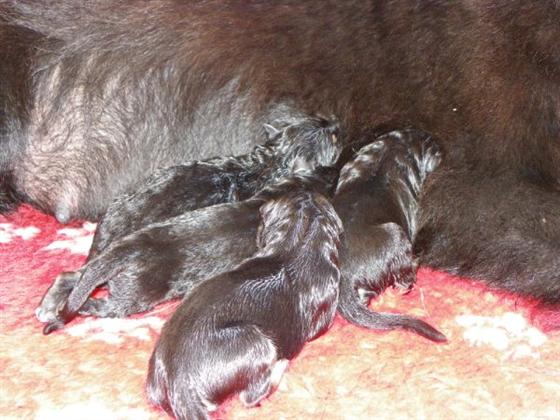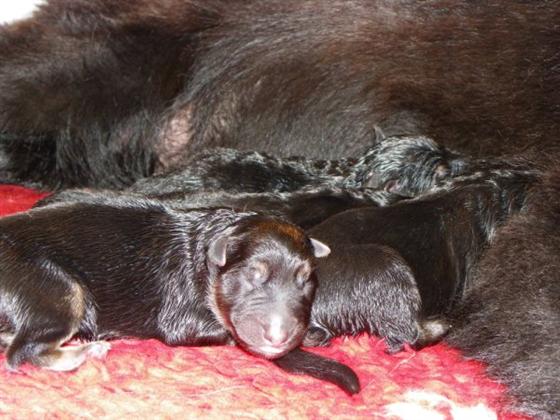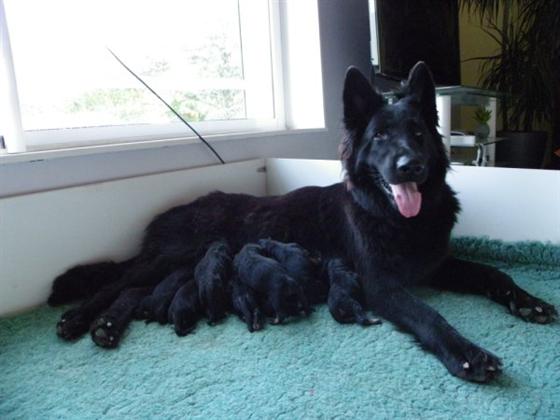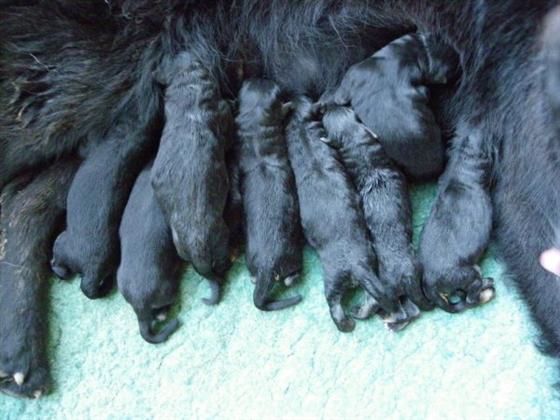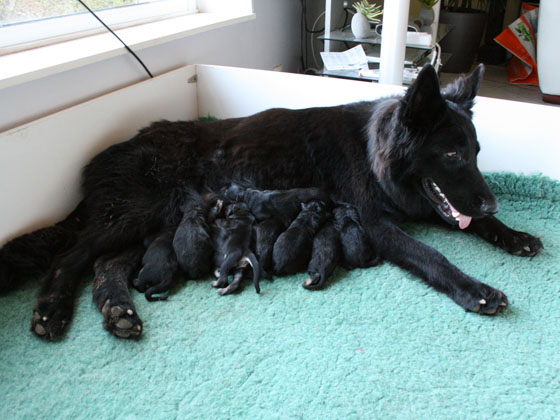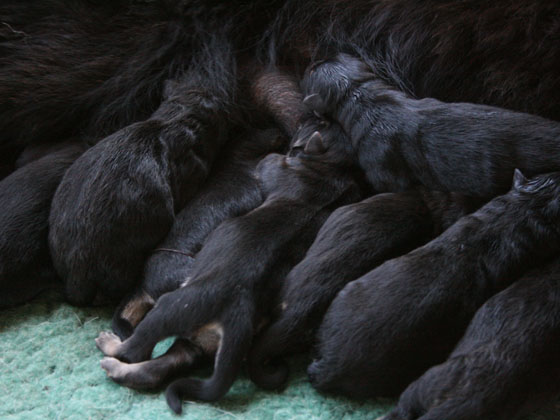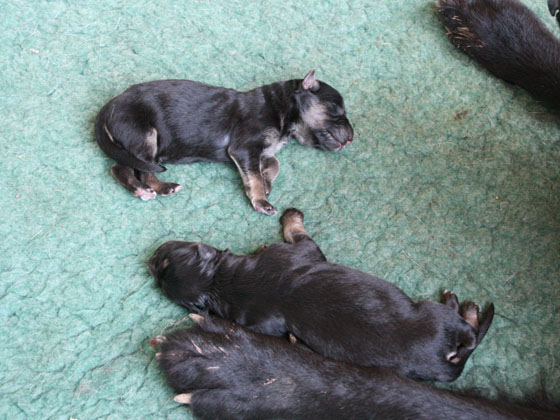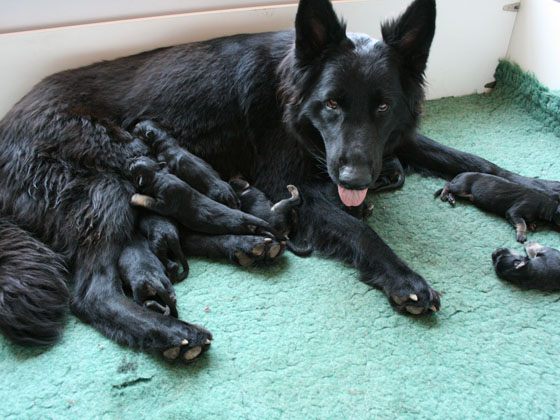 [youtube]NrveqHmN3nw[/youtube]
[youtube]MmKvu0AmHUU[/youtube]